100 Senior Safety Tips for the Elderly
Learn simple, practical and effective safety measures to keep seniors protected, healthy and independent
With more than 26% of Americans 65 years or older living alone, keeping the elderly safe has become an important concern for families and caregivers alike. Being aware of potential dangers means that we can better prepare in case of an emergency, prevent accidents and ensure that our senior loved ones are safe and healthy. Learn how to make your elderly's home safe, prevent financial abuse, stay healthy and more with these easy senior safety tips.
This article consists of 7 sections – click a link below to jump to that section:
Home Safety | Safety Outside Your Home | Fire Safety | Car Safety | Personal Safety and Security | Financial Safety | Food Safety.
HOME SENIOR SAFETY
It's no surprise that the vast majority of the elderly prefer to remain in their homes and within their communities as they grow older. However, for most Americans, aging in place presents new challenges around home senior safety and injury prevention. Here are some simple and effective senior safety tips to make your home secure for your elderly loved ones:
1. Declutter your house to make sure you have plenty of space to walk around. Less clutter also means less risk of falls.
2. Make sure all rugs have anti-slipping pads.
3. Cover furniture corners to prevent injuries if you accidentally bump into them.
4. Make sure every room has proper lighting, including walk-in closets. Use nightlight to make it easy to see at night.
5. Install light switches at the top and bottom of your staircases.
6. If your home has different floor levels, use proper markings and make sure they are visible.
7. To prevent fall risks, use cord covers for all cords and cables, or secure them out of the way, behind furniture.
8. Use handrails for all staircases.
9. Remove all carpets from stairs and staircases to prevent slipping.
10. If you have trouble going up and down the stairs, consider installing a stair lift.
11. Pay attention to the height of your bed: if your feet can't touch the floor while sitting on the bed, it means your bed is too high. Try lowering it by removing your box spring. Similarly, if your knees are higher than your hips while sitting, it means your bed is too low. In this case, try adding a box spring.
12. Place a light (such as a lamp) close to your bed and make sure you can reach it easily.
13. Have all the items that you use frequently within easy reach in the kitchen – don't place them on high shelves that are hard to access.
14. Install grab bars in your bathroom for safety.
15. Use rubber mats in your shower or bathtub to prevent slipping.
16. Use toilet seats for easier access, and shower seats if you have trouble standing while showering.
17. If you have a water boiler, don't set the thermostat to "Hot". Instead, use the "Medium" setting to avoid burns or scalding.
18. Check your faucets and make sure they are easy to turn on and off.
19. Make sure all electrical equipment around the house works properly. This includes air conditioning units – seniors are at higher risk of adverse effects due to high temperatures.
20. Service your appliances every 3-6 months. Many seniors keep important medication in their refrigerators, so it's important to make sure they are in good working condition. If you have a clothes dryer, make sure the vents are cleaned by a professional, to prevent risk of fire.
21. Check to ensure that your kitchen counters are easy for you to reach. If they are too high, it's a good idea to lower them to a more accessible height.
22. Avoid stepping on wet or damp surfaces – promptly clean up any spills on the floor.
23. Have a cordless phone at home and keep it within easy reach, to prevent having to rush to answer when the phone rings.
24. Do not mix cleaning products together – some substances may be extremely dangerous when combined.
25. Wear anti-slip slippers or socks when walking around your home, especially on slippery surfaces such as polished hardwood floors or tile.
26. Consider purchasing a medical alert device.
2.8 million senior citizens report to an emergency room each year with fall injuries.

300,000 seniors are hospitalized with hip fractures each year.

Falling is the leading cause of hip fractures in the elderly.

Falling is the leading cause of hip fractures in the elderly.
SAFETY OUTSIDE YOUR HOME
Injuries and accidents can happen not only inside the house, but also outdoors, on the external premises of the home: in the driveway, on the stairs and porches or in the garage. Here are some simple senior safety tips to help you minimize the risk of injuries or falls:

27. During winter, pour salt or sand on your driveway to melt any ice or snow.
28. Avoid walking on icy or wet surfaces outside your home.
29. If you have a garage, install a door that opens automatically.
30. Have periodic fall assessments from your healthcare provider, especially if you have a history of falls.
31. Don't leave your house key under your doormat or anywhere outside your home.
32. If you are not home, don't leave any notes outside your door.
33. Stairs are important to elderly safety – they should be kept in good condition and repaired promptly. Make sure all steps are even and easy to see.
34. Keep your driveway, porch, deck and stairs around the home free of any clutter and debris . Outside furniture should be placed outside of the walkway.
35. The yard should be maintained regularly to ensure there are no tripping hazards (be especially aware of protruding tree roots and fallen branches).
INJURY RISK FACTORS AROUND THE HOME 

Uneven surfaces: steps, driveway, sidewalk.

Inadequate lighting around the home, especially on the porch, in the driveway and around the stairs.

Cluttered porches and walkways.

Defective or broken outdoors furniture.

Wet or slippery surfaces.

Overgrown tree roots, fallen tree branches and generally unkempt premises.
FIRE SAFETY
According to the U.S. Fire Administration, adults over 65 years old are 2.6 times more likely to die from a fire than the rest of the population. Use these simple senior safety tips to prevent elderly deaths and injuries from fire in your home and community.
36.Make sure you have a working fire extinguisher at home at all times.
37. Keep your smoke detectors and carbon monoxide detectors up to date by checking the batteries regularly and promptly replacing expired / discharged batteries.
38. Have a professional or plumber clean the vents of your dryer once every three months. Dryer vents cause 2,900 fires every year, and the leading cause of these fires is failure to clean them.
39. Never dry objects containing foam, rubber or plastic – this includes shoes and rugs or bathmats with rubber.
40. Don't leave your dryer running when you are sleeping, or not at home.
41. If your smoke or carbon monoxide detectors are more than 10 year old, it's time to replace them! Remember that carbon monoxide is a deadly, odorless, colorless gas – you cannot smell it or see it. Having a working carbon monoxide detector is crucial to senior safety!
42. Smoking inside your house is not safe. In fact, we recommend and encourage ALL seniors and adults to quit smoking in order to decrease the risk of serious health problems. However, if you are a senior smoker, make sure you never smoke in bed or anywhere oxygen is used.
43. Heat your home safely – do not use an oven as a heating source, under any circumstance. Turn off all heaters when you leave your home.
44. Leave at east 3 feet of space around any heater – this is called the a safety zone and it prevents objects from catching fire.
45. Never leave your stove on while you are not at home.
46. Remain in the kitchen while cooking – never leave your cooking stove or cooktop unattended.
47. If a fire does break out in your home, exit immediately and call 911. Do not try to put off the fire by yourself.
48. Don't leave any candles or fireplace burning in a empty room.
49. If any of the appliance power cords or wires are torn or frayed, replace them immediately to decrease the risk of fire.
50. Prepare in advance for a fire: know the easiest way to leave your home and be familiar with at least 2 exit ways.
51. Do not overload power sockets or extension cords.
SENIOR FIRE SAFETY STATISTICS

Seniors 65+ are 2.6 times more likely to die in a fire, compared to the rest of the population.

In those senior adults aged 85+, the risk of fire deaths is 4.1 times higher than the total population.

Every year, approximately 2,700 nursing home fires are reported in the U.S.

Smoking near oxygen devices is one of the most serious concerns in patients receiving home health care.
CAR SAFETY
To ensure elder security on the road, we encourage families and caregivers to have open conversations regarding elderly driving. Below find effective senior safety tips on how to keep your aging family member safe while driving:

52. Keep the car doors locked at all times.
53. Make sure your vehicle is being serviced periodically, and as soon as you detect any malfunction.
54. Never leave your purse on the passenger side – place it on the floor near you.
55. Don't leave your car windows wide open. Open them as much as it is necessary to allow air flow but prevent someone from reaching inside your car.
56. Drive only on streets where you have driven before and are familiar with.
57. Avoid driving at night. However, if you must drive while it's dark outside, make sure to use well-lit streets and roads and try to have a friend or family member accompany you.
58. Always wear your seat belt – this is particularly important for senior safety.
59. Keep all your valuable items locked and out of view, in your trunk.
60. Do not keep your personal information such as name or address on your key chain.
61. Park in a well-lit area, as close to your final destination as possible.
Follow the link above to find out the rules and requirements for senior drivers from the Department of Motor Vehicles in your State.
PERSONAL SAFETY AND SECURITY
Whether you're at home or out shopping, here are some senior safety tips to keep you or your elderly loved one safe and prevent the risk of becoming a crime victim:
62. Be aware of your surroundings at all times.
63. Make sure you are always in well-ventilated area, no matter where you are.
64. Avoid falling asleep in the subway or during bus or taxi rides.
65. Don't linger around isolated areas (like back alleys or empty bus stops) – try to be around other people.
66. Do not go out at night by yourself. Ask a relative or friend to accompany you, in case of emergency.
67. While waiting for the bus to arrive, pay attention to the curve and stand away at a safe distance.
68. When traveling by public transportation, keep your purse or fanny pack in front of you, and hold it with your both hands.
69. Don't leave your purse unattended when you go shopping.
70. Consider replacing your purse with a fanny pack – it's more accessible to you and harder to reach by any potential thieves.
71. Never let strangers know that you live alone or that you are home alone.
72. Do not give out any personal information to strangers.
73. When moving into a new home, it's important to have new locks installed.
74. If you are home alone, do not let any strangers into your home.
75. During the night, protect your privacy: draw your curtains and blinds so that no one can see inside your home.
76. If you are expecting a service or repair person, ask a friend or relative to stay home with you during the visit.
77. Keep your doors locked and your windows secured so that nobody can get in without your knowledge or permission.
CYBERSECURITY AND ONLINE PRIVACY FOR OLDER ADULTS

Don't trust emails that ask you for personal information or passwords. These are most likely scams.

Never respond to emails or online messages that ask for your personal or financial information, even if they appear to come from reputable sources.

Do not trust any messages asking for your help in transferring funds as this is a common type of fraud.

Don't believe any online messages or emails that say you have won a lottery or a prize.

Don't give anyone access to your computer or phone, unless they are a trusted friend or family member.

Stay away from online or social media quizzes – these are common ways to collect your personal information. They are typically created for profit.

Keep your security software (antivirus, anti-malware) up to date.

Keep your wireless network password protected and don't join unsecured WiFi networks.

Never post any personal information (such as birthdays or addresses) online or on any social network.

When banking or shopping online, look for the padlock icon in the address bar and make sure addresses begin with "https://" (the "s" means your data is securely encrypted).

Back up your information and store it safely.
FOOD SAFETY
When it comes to food safety, seniors are at high risk of developing food-borne illness, and it is harder for them to recover if they get sick. Below are some simple senior safety measures you can take to ensure healthy and safe food choices.
78. Separate raw from cooked foods during transportation and cooking.
79. Avoid foods that are unsafe for seniors, such as raw foods, unpasteurized products or uncooked items.
80. Double check all food packaging for expiration dates and promptly discard any expired items.
81. If you are not sure whether a food is safe to eat (perhaps it's missing an expiration date, or you can't remember for how long it has been out of the fridge), it's best to throw it away.
82. Clean all food items thoroughly before placing them in the refrigerator.
83. Wash your hands with water and soap before handling food.
84. Cook all your meals throughly to avoid any possible food poisoning.
85. To prevent food from spoiling, keep all perishable food items refrigerated at all times.
86. Keep yourself well-hydrated and always have drinking water nearby.
87. If your doctor has placed you on a special diet (low-salt, low-fat, etc), always follow the physician's orders and avoid any item that you are not allowed to eat.
88. If you suspect that a certain food might interfere with the medication you are taking, it's best to avoid that food item until you have a chance to clarify with your physician.
89. During summertime, keep a list of summer food safety tips for seniors handy as well as risky food items that are best to be avoided during hot weather.
REFRIGERATOR COLD STORAGE

(40°F OR BELOW)
Cooked meat / poultry: 3 to 4 days
---
Cold cuts / deli meats: 3 to 5 days
---
---
Eggs, macaroni salad, tuna: 3 to 5 days
Source: Foodsafety.gov
FINANCIAL SENIOR SAFETY
Although senior citizens make up around 14% or the total population, they are disproportionately targeted for fraud. Presently, it is estimated that seniors account for around a third of all fraud victims. It is therefore important to ensure that our elderly citizens are protected from frauds, scams and other forms of financial exploitation. Follow these critical senior safety tips to avoid becoming a victim of financial fraud.
90. Keep all your valuable possessions: jewelry, papers and securities, cash or art objects in a safety deposit box at the bank. Make sure to keep a list of all your valuables inside the deposit box as well.
91. Be aware that seniors are easy targets for all types of scam artists and con men. Familiarize yourself with types of scams and financial abuse, and learn the warning signs.
92. Use direct deposit for any checks, incoming payments, disability or Social Security benefits.
93. Do not give out any financial information about yourself to strangers or even neighbors.
94. Never give out account information or credit card information in response to an unsolicited phone-call or message.
95. Check your bank accounts regularly and watch out for any suspicious transaction or any activity that you are not familiar with.
96. Review your credit reports on a regular basis for any errors or accounts that you do not recognize.
97. Keep a list of all your accounts and financial institutions with a trusted family member, in case an emergency occurs.
98. Don't apply or agree to any loans or mortgages without consulting with a specialist or at the very least, a family member or trusted friend.
99. Don't let anyone force you or pressure you to purchase any product, enroll in any services or make any donations.
100. Hang up the phone on telemarketers or anyone who makes you feel uncomfortable.
IF YOU OR SOMEONE YOU KNOW IS IN IMMEDIATE DANGER, CALL 911 NOW!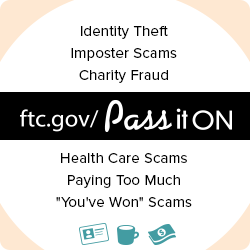 Here at Start of Care Home Health, our clinical personnel is trained to offer senior safety tips, advice and recommendations for the elderly and their families. We understand that caring for an aging loved one can sometimes be challenging, especially in cases when an illness or injury is also present. Whatever your situation is, our team of professionals is here to support you and your family. Together, we'll implement senior safety measures to keep your loved one safe, improve their quality of life and ensure they receive the highest quality home health care services available. We're only a phone call away – reach out to us at (818) 208-0613 or fill out the online form to get started.
Schedule your free home care consultation
Because everyone's needs are different, we offer personalized home care and assistance to match your specific circumstances. Fill out the form and a care team member will contact you to schedule an assessment.
Need immediate assistance? Call us now: (818) 208-0613